DESCRIPTION
As far as teddys are concerned, this teddy has a one of a kind design feel. The 's' design of the solid fabric matted with the string pattern sets this piece apart. The entire teddy comes to a point at the open diamond that runs the length of the right side.
Material: 90% NYLON, 10% SPANDEX
One size fits most women of height 5 feet to 5 feet 10 inch, weight 90 to 175 lb.
Unique & *NEW* One-piece construction design.
care instruction: Hand wash cold. Do not bleach. Drip dry. Do not iron. Do not dry-clean.
You might also like: Fringe Top
Back View :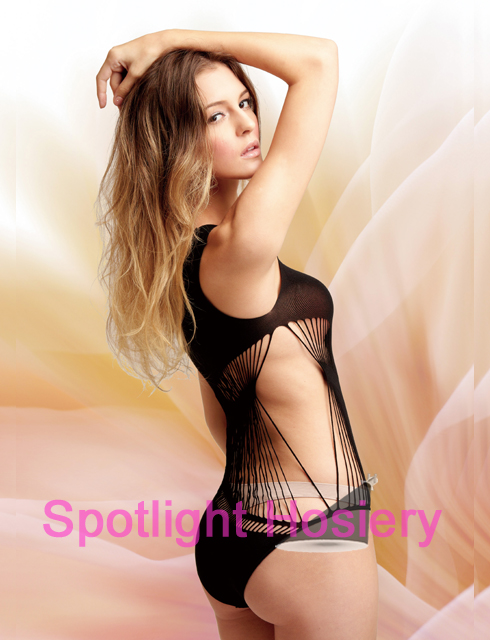 Customers who bought this product also purchased...