DESCRIPTION
Its the american flag on a bow tie. American flag design bow tie is good for Independent day, for a party or for as a part of your Halloween costume. Wear this blue white red bow tie to show your love for USA! or It doesn't even need to be a holiday to wear a bow tie this special. If you want it, you know why.
Color: Dark Blue, White, Red
Adjustable elastic back strap with a plastic buckle make this tie easy to put on& off
One size fits all
Width (Widest point): about 2.5 inch
Height: (Tallest point) about 2.75 inch
Tie is in a box
Care instruction: Hand wash warm/cold. Do not bleach.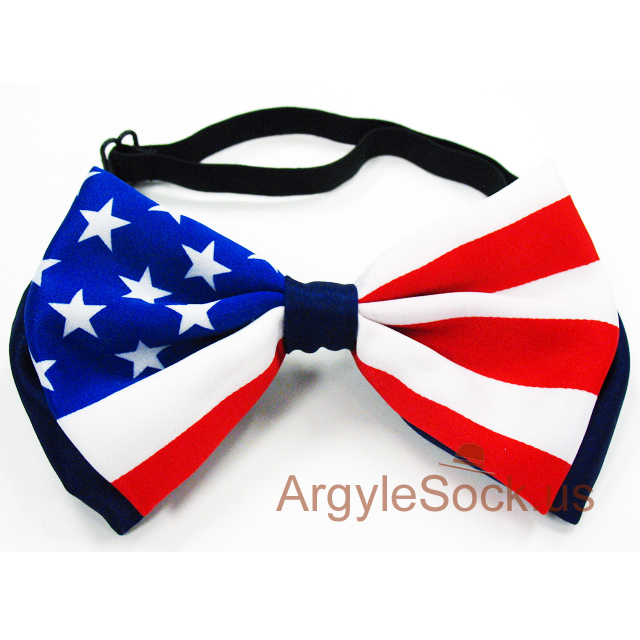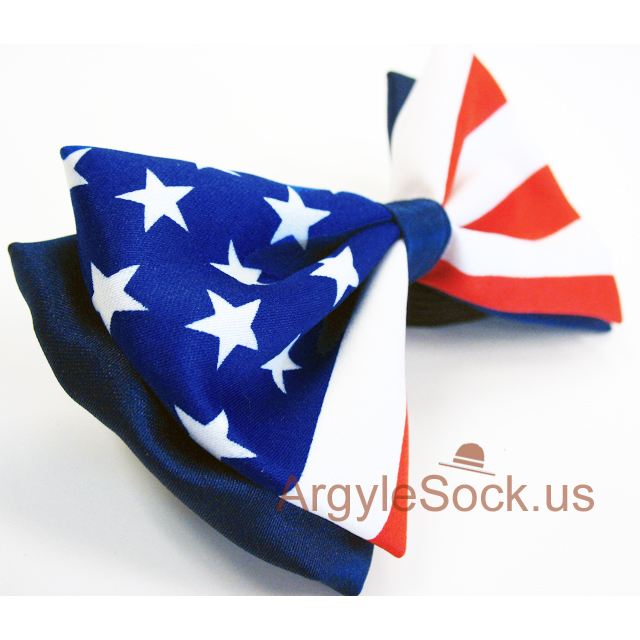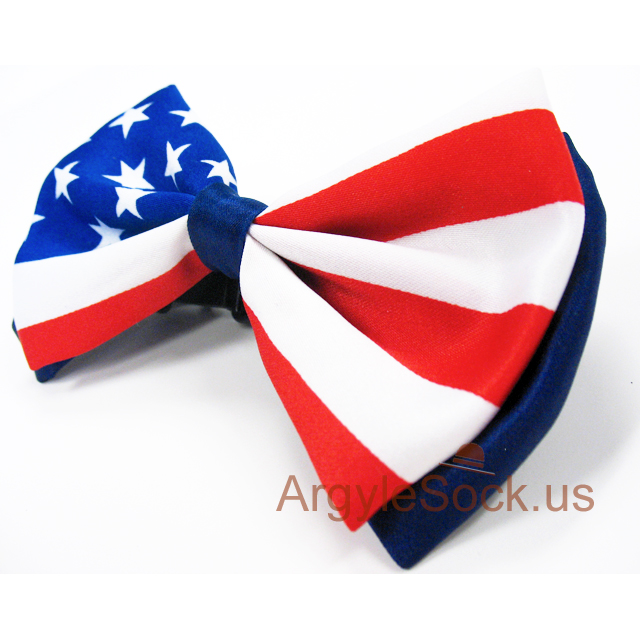 Other green products you might also like:
Blue socks for men | Red socks for men | Blue/white socks for men | Red/white socks for men
Socks that match:
American Flag Color Red Blue White Socks