DESCRIPTION
If you are cool, bubbly and zesty, this neck tie is perfect for you. Shaded in lime green, it is dashed with diagonal stripes of white and blue to capture more eyes. Feel the good vibes and spread it with this adorable tie.
Colors & Styles
Main Color: Light Lime Green (or Pistachio)
Sub Colors: Carolina Blue, White, etc..
Style: Diagonal Tartan/Plaid Check
Material: 100% Microfiber Polyester
Width (Widest point): about 3.25 inch
Length: about 57 inch
HAND MADE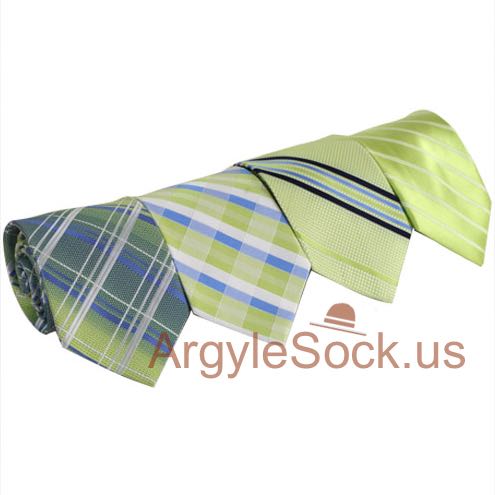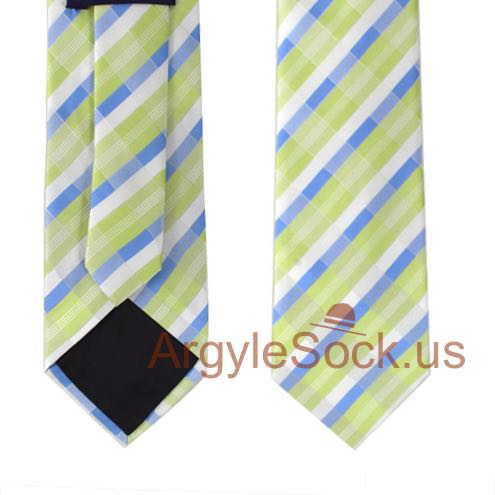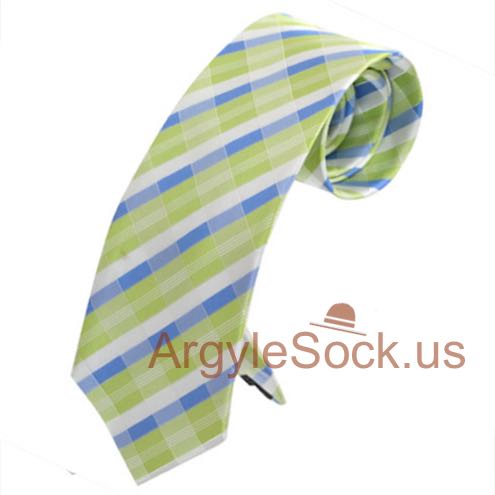 Socks you might like:
Lime Green dress socks for men | Lime Green Hot Pink dress socks for men | Lime Green Navy(Midnight) Striped Dress socks for men