DESCRIPTION
There is an undeniable charisma in the shade of lavender. Women tend to give you a second look just by wearing this color. This striped necktie gives the same impact and will definitely have you look more elegant.
Colors & Styles
Main Color: Lavender
Sub Colors:Silver Gray, Light Lavender, Light Silver, etc..
Style: Diagonal Stripe
Material: 100% Microfiber Polyester
Width (Widest point): about 2.75 inch
Length: about 58 inch
HAND MADE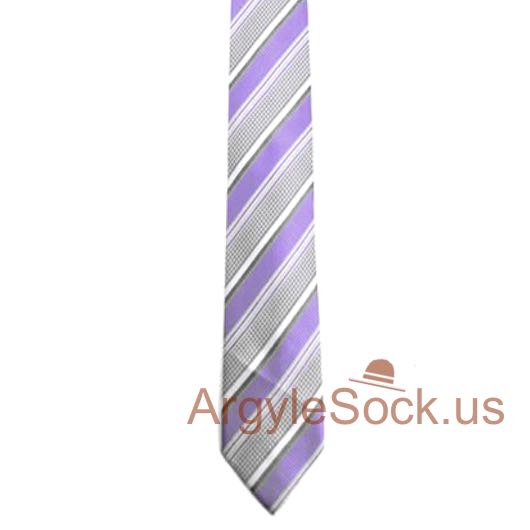 Socks you might like: