DESCRIPTION
When burgundy meets maroon, a bloody effect is produced. This checkered neck tie is a handmade product to project a more serious tone for you. With the company of a good coat, this work of art will deliver an impression of sincerity for any man.
Colors & Styles
Main Color: Burgundy
Sub Colors: Maroon, Silver etc..
Style: Diagonal Check
Material: 100% Microfiber Polyester
Width (Widest point): about 2.75 inch
Length: about 58 inch
HAND MADE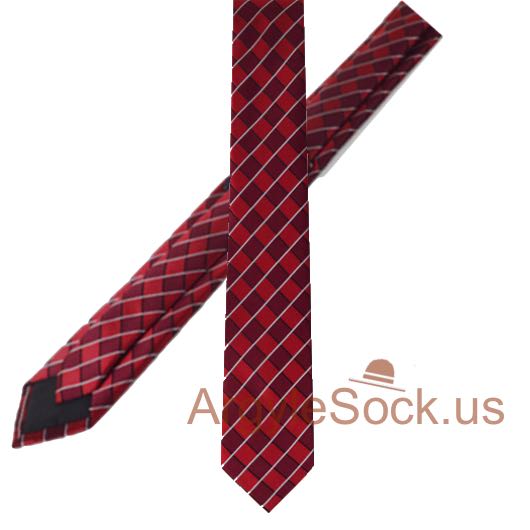 Socks you might like:
Burgundy Dress socks for men | Gray Maroon dress socks for men