DESCRIPTION
Are you feeling in such a good mood today? Show off your brown necktie combined with dark brown, midnight blue and silver tartan checks accentuating that individuality and good fashion style. It matches business classics as well as semi-formal fashion. Either way, it is a must-have for your ensemble in the office or for a special event.
Colors & Styles
Main Color: Brown
Sub Colors: Dark Brown, Silver, etc..
Style: Diagonal Gingham Check
Material: 100% Microfiber Polyester
Width (Widest point): about 3.25 inch
Length: about 57 inch
HAND MADE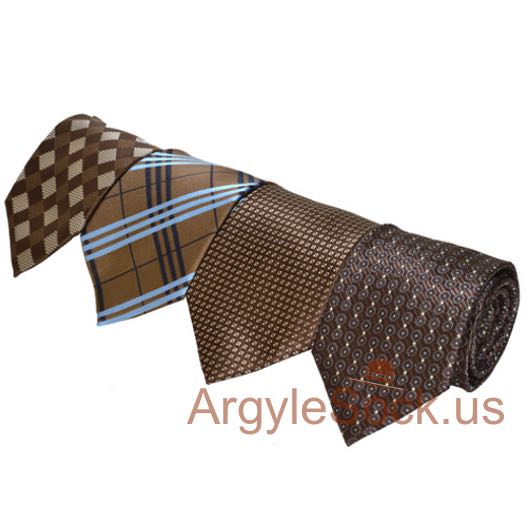 Socks you might like:
Customers who bought this product also purchased...