DESCRIPTION
Fashion-forward men wear this slim tie to keep their look updated. Any real man of style has this in his closet. It works well with 1-or-2 button blazer jackets or suit. This is suitable for tall and thin men with great fashion taste and can be worn in a formal or semi-formal occasion, too.
Colors & Styles
Main Color: Grayish Pink
Sub Colors: Charcoal Grey, Light Blue, Very Light Pink, etc..
Style: Diagonal Windowpane Check
Material: 100% Microfiber Polyester
Width (Widest point): about 2.75 inch
Length: about 58 inch
HAND MADE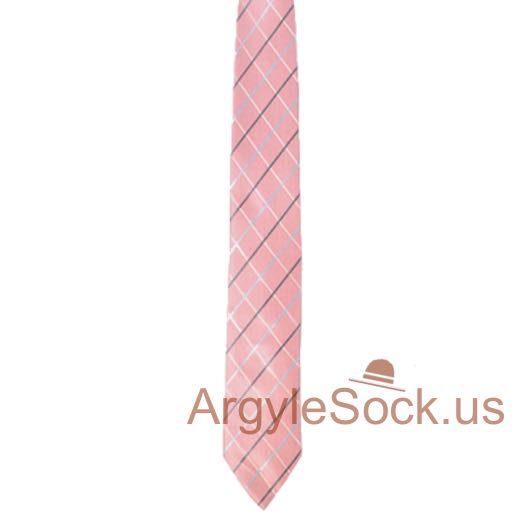 Socks you might like:
Pink Gray Lime Green dress socks for men | Pink Grey dress socks for men | Pink Navy(Midnight) Gray Dress socks for men