DESCRIPTION
This is a classic cerulean blue and black slim necktie to pair with pretty much anything as long as it has no specific pattern. When wearing it, be sure to match even one of its colors in your outfit for the best ensemble. Nevertheless, you can wear this plaid check patterned slim tie in a semi-formal or formal occasion or event.
Colors & Styles
Main Color: Turquoise
Sub Colors: Orange, Gold, Navy, Bluish Light Gray etc..
Style: Diagonal Tartan/Plaid Check
Material: 100% Microfiber Polyester
Width (Widest point): about 2.75 inch
Length: about 58 inch
HAND MADE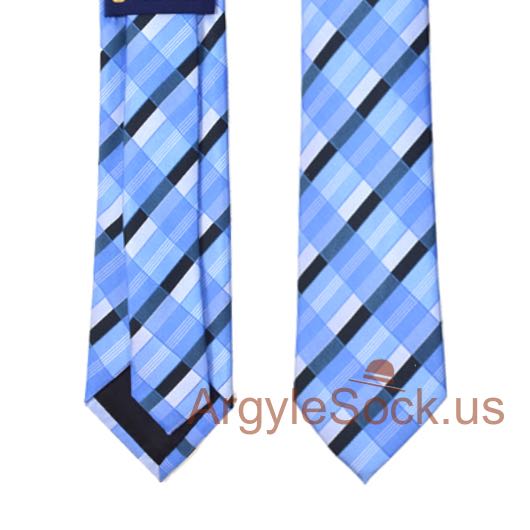 Socks you might like:
Cerulean Blue dress socks for men | Carolina Blue dress Socks for men | Turquoise Blue dress Socks for men