DESCRIPTION
When you have a lot of light-colored suits, it is only understandable that you also have a handful of dark ties to make an eye-catching contrast of colors. The navy indigo/ dusk with dark blue mid-windowpane check men's necktie will be a good addition to your collection because it has two shades of blue in a checked pattern. This will not only set a contrast in your formal wear, but also keep you stylish for the event.
Colors & Styles
Main Color: Navy
Sub Colors: Indigo/Dust Dark Blue, Stone Blue etc..
Style: Diagonal Mid-Wiindowpane Check
Material: 100% Microfiber Polyester
Width (Widest point): about 3.25 inch
Length: about 57 inch
HAND MADE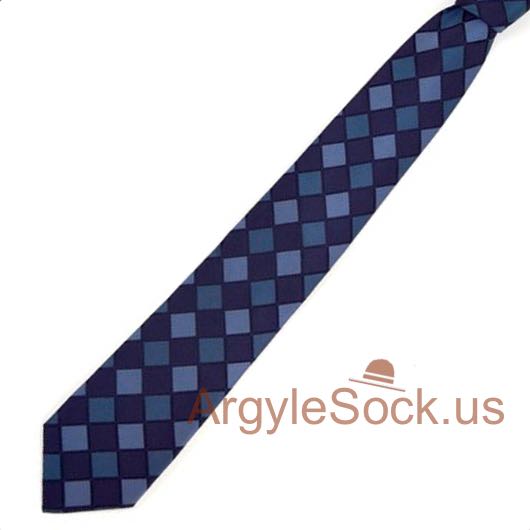 Socks you might like:
Dusk Dark Blue Socks for Men | Dark Grayish/Slate Blue Socks for Men | Navy/Midnight Dress Socks for Men | Midnight Blue Dress Socks for Men
Customers who bought this product also purchased...