DESCRIPTION
Get ready to sweep your lady off her feet with a carefully chosen attire for your next semi formal date. Being presentable is better than fashionable, but you must also learn to impress the girls with classic tie designs that will get them to compliment your sense of masculine style. The periwinkle-ish light blue with pink and black striped slim necktie is a great conversation starter for the both of you since it is unique and uncommon for guys.
Colors & Styles
Main Color: Periwinkle-ish Light Blue
Sub Colors: Pink, Black etc..
Style: Diagonal Stripe
Material: 100% Microfiber Polyester
Width (Widest point): about 2.75 inch
Length: about 58 inch
HAND MADE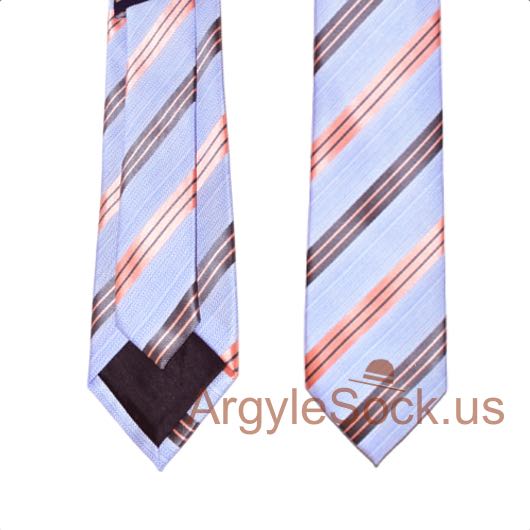 Socks you might like:
Carolina Blue dress socks for men | Cerulean Blue Dress Socks for men | Very Light Blue Dress Socks for men | Light Blue Dress Socks for men