DESCRIPTION
Colors and Styles
Main Color: Purple
Sub Colors: Orange, Beige, Sky Blue
Style: Argyle
Length: Mid-Calf
Size and Other Info
Size: One size fits most Men; Sock Size 10-13
High quality soft cotton socks
Care instruction: Machine wash warm/cold with gentle cycle. Do not bleach. Tumble dry low.
Socks you might also like:
Purple and Navy Men's Socks | Purple and Green Men's Socks
Socks in weddings
"My husband and his groomsmen loved their socks! We were so excited to find purple and orange socks (our wedding colors). Great price and great quality! He still wears them on dates." Steven & Stephanie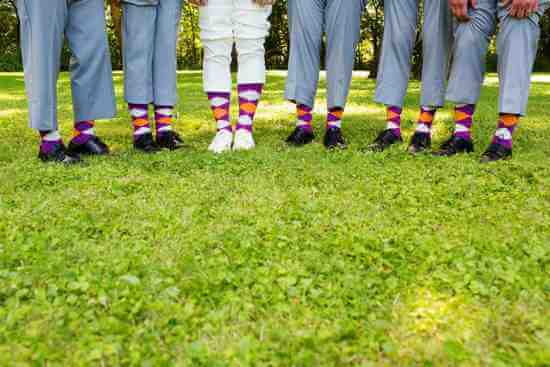 Customers who bought this product also purchased...