DESCRIPTION
Arizona State Sun Devils inspired maroon colored socks with a touch of burgundy, this argyle style socks are combined with neutral-toned light and charcoal gray colors. OR It is time once again for the Oklahoma Sooners Crimson! Be inspired by their funky and hip uniform. Wearers can match them with any outfit to uplift the morale of their team and to exude their self-confidence. You would never have it this great with argyle socks.
Main Color: Maroon/ Burgundy
Sub Colors: Light Gray, Charcoal/Dark Grey, White etc..
Style: Argyle
Material: 30% cotton, 60% Polyester, 10% Spandex
Size: One size fits most men; Sock Size 10-13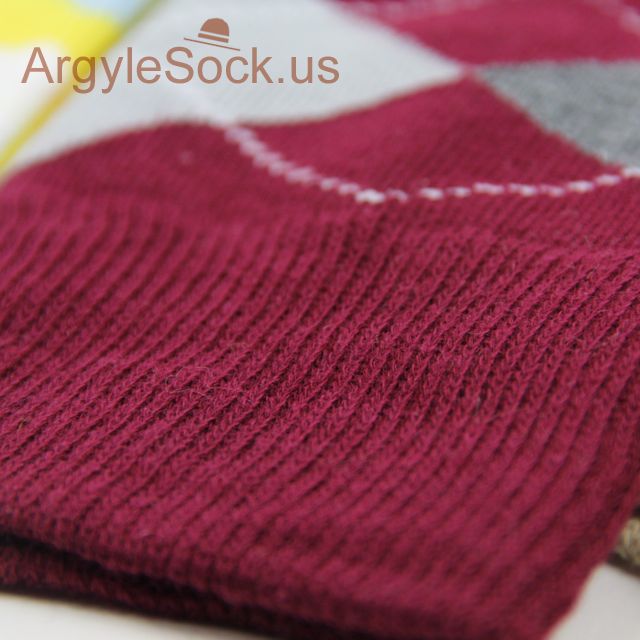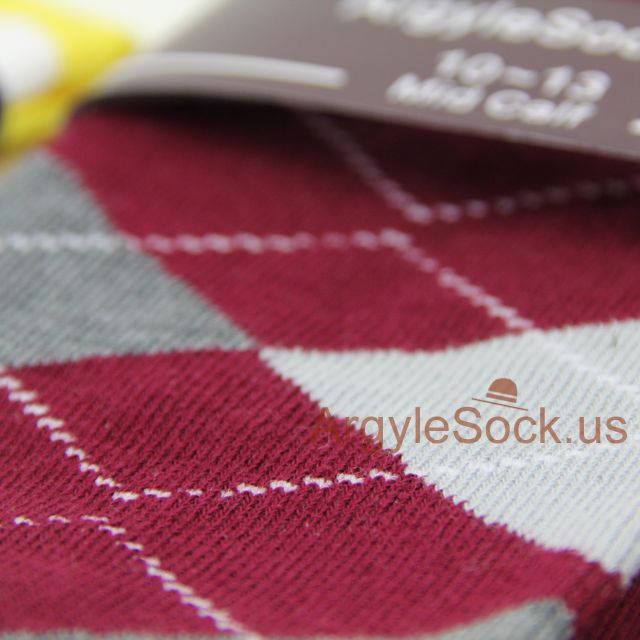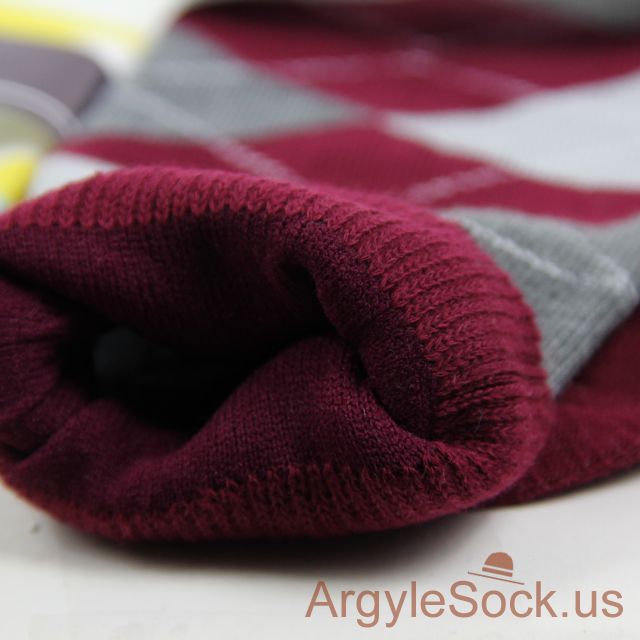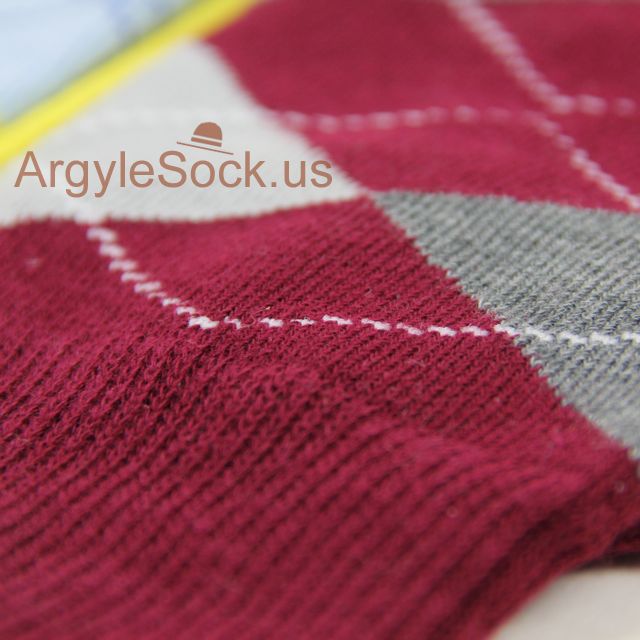 Matching Junior Size Maroon(or Burgundy) Socks
Junior Groomsmen/Ring Bearer Junior Size Maroon Argyle Socks - MA037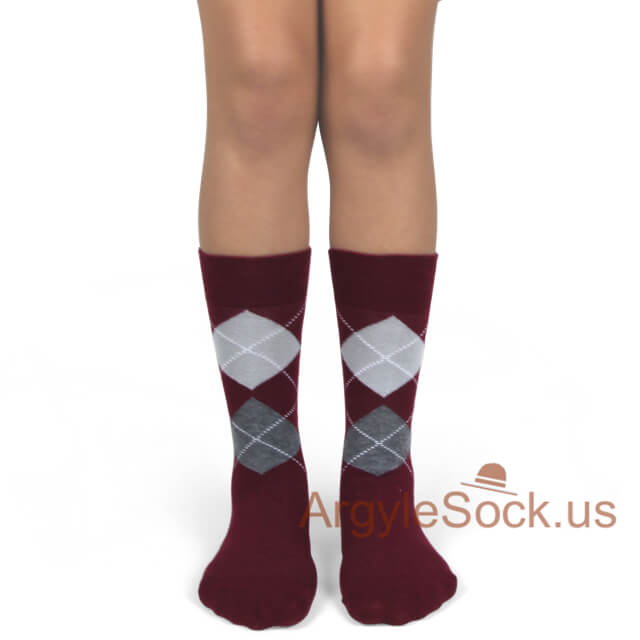 Ties you might like:
You might also like our Maroon dress shoe laces
Maroon Dress Shoe Laces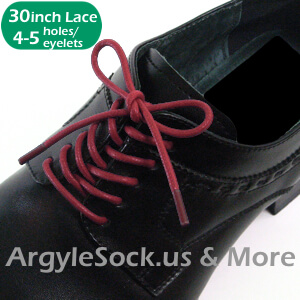 Socks in weddings
Thanks for the awesome groomsmen socks! They were well priced and great quality. We couldn't find anything in the stores and your colors were perfect for our wedding!!!" Sarah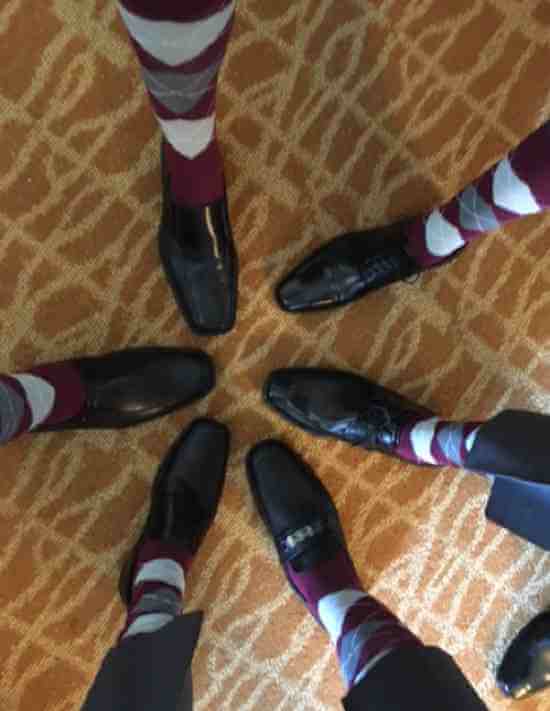 "I love the argyle socks we ordered from you for our October wedding. So happy we were able to find them in our wedding colors, we gave them to our groomsmen as part of their gifts, and they were a big hit!" Becca & Justin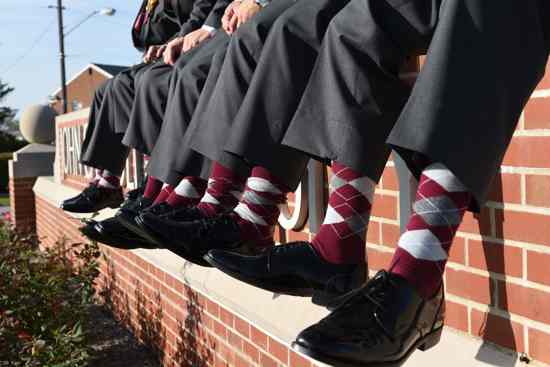 "The socks were a perfect match to the bridesmaid dresses!" Derek and Kate